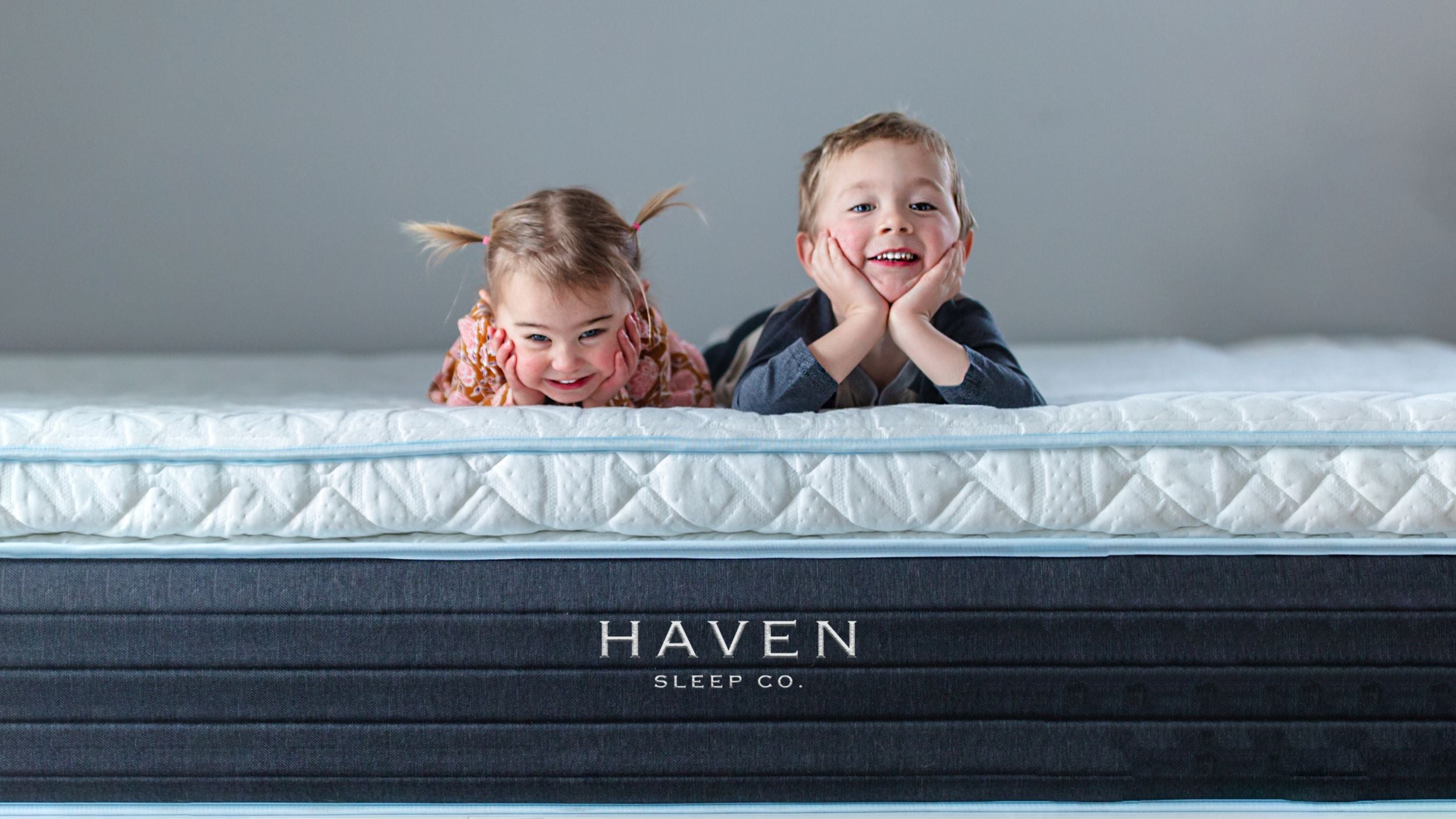 A MATTRESS WITH A MISSION
OUR STORY
Welcome to Haven Sleep Co., where we are passionate about providing exceptional sleep experiences. As a family-owned business, the Amis family founded Haven with the mission of creating products that meet the same high standards they have for their own loved ones. We're committed to quality, comfort, and minimizing our environmental footprint by sourcing and manufacturing locally. We believe in the power of community and work closely with sleep experts, medical professionals, and like-minded brands to provide our customers with transformative sleep solutions. Discover the Haven Sleep Co. difference today!
OUR MISSION
At Haven, we believe that a good night's sleep is not a luxury, but a fundamental part of a healthy and fulfilling life. Our mission of "Better Sleep For All" is rooted in inspiring people to take control of their sleep and to experience firsthand what being well-rested can do for their lives. We believe that with every mattress we make, we are contributing to a better future, where people are rejuvenated, and ready to tackle anything life throws their way.
OUR CANADIAN ROOTS : A Proud History of Mattress Making
Did you know that the most common, big brand mattresses in Canada aren't even made here? At Haven, we're proud to be Canadian-made and craft our mattresses using locally sourced, top-quality materials. Our story began in 2016 in Moncton, New Brunswick, and we've since expanded production to Toronto, and Calgary, for faster delivery times. With unionized staff who are highly skilled craftspeople, we're committed to providing you with the best possible sleep experience. Sleep soundly knowing you're supporting Canadian-made products.
HOW DOES HAVEN OFFER SUCH GREAT VALUE?
We keep our teams small and highly productive to deliver more value to our customers. As a family-run business, we don't need excessive markups, allowing us to invest in superior materials for an elevated sleep experience. Our direct-to-consumer distribution channel means no expensive showrooms or the overhead of warehouses, and our vacuum packaging compresses the product fresh for easy shipping that same day. We're all about great products delivered in an intelligent way that saves our customers real money. Join our Haven family today and experience the difference. We appreciate every single one of you!