We won't rest...until you do!
We're sorry to hear that your mattress may not be working for you yet.

Keep in mind, there's a reason we give you 100 nights to try your new Haven; you have plenty of time to adjust.

While you give it more time, we've got some tips to make you more comfortable below!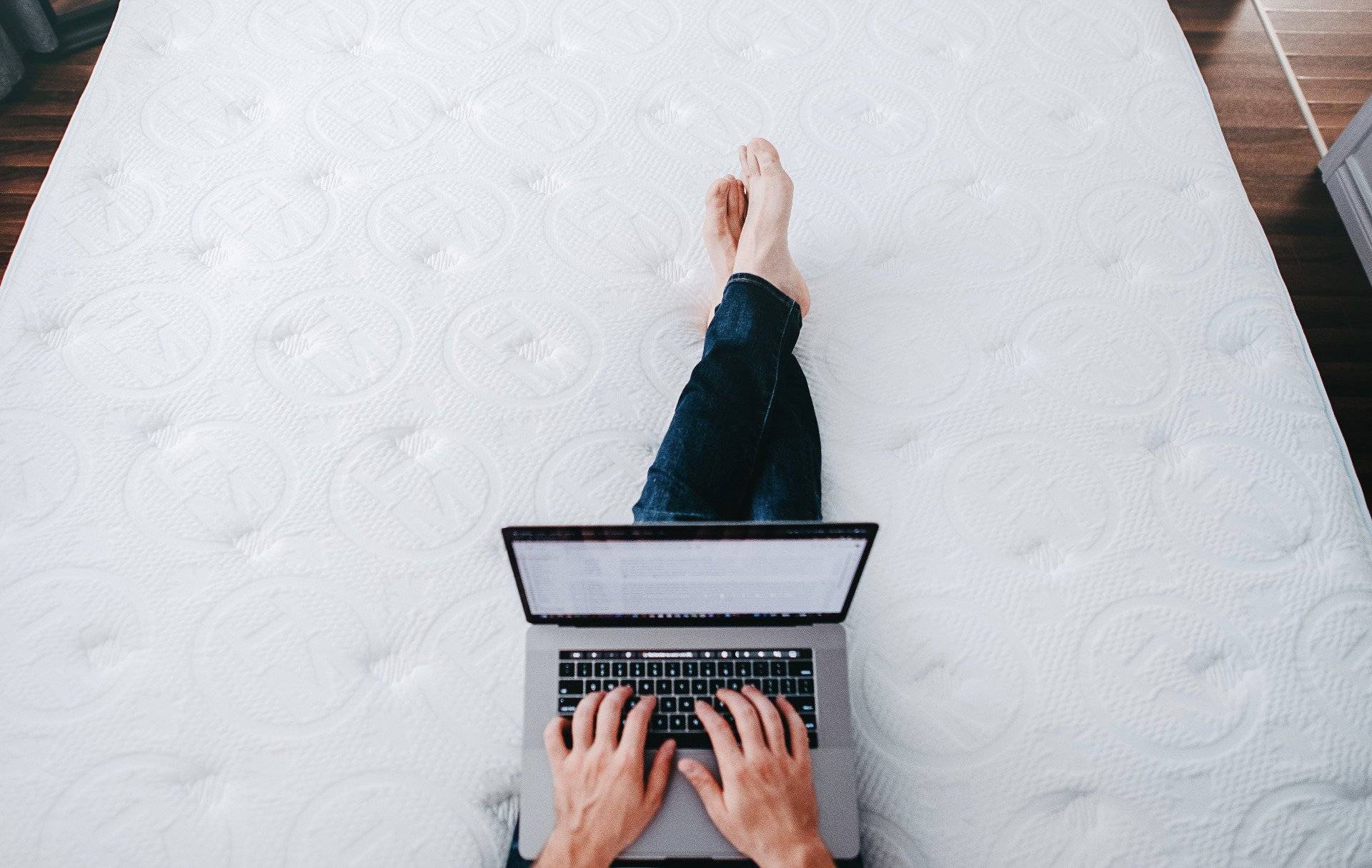 Common Concerns
Ensure your bed frame or base is flat and strong to ensure a firm structure for your mattress, and allow it to better support your body
Try your Haven directly on the floor, and notice immediate firmer support
Loose-fitting sheets or mattress protectors can accentuate the softness of a mattress. Try a tighter, more shallow fit with these to increase tension on your bed, and in turn a slightly firmer feel
Adding a custom topper can aid in adding firmness, with the straps adding a tighter fit
Remember, mattresses will always feel firmer fresh out of the box
Try adding a softening layer under your sheets, like a spare comforter or order a plush topper
Remove tight sheets or protectors. These can create surface tension, and in turn a firmer feeling
Rotate your Haven to ensure you're evenly breaking it in
In extreme cases, walking on the surface of your bed will accelerate this process. The more time you spend on your Haven, the faster this process will be
Check to make sure your sheets are 100% cotton, which is more breathable
Waterproof protectors can also inhibit breathability and airflow
Move your Haven away from the wall or side barriers to prevent airflow restriction
Drop the room temperature, change your pajamas, or consider sleeping without pajamas
A hot shower before bed can trigger your body to lower your overall temperature
Haven's offer the most advanced cooling material in the market; wicking Bamboo, vented latex, infused Copper and plenty of cooling gel. This isn't a cure to "hot sleepers" but rest assured there isn't a known better alternative
Try fleece sheets, or a plush weighted blanket for an extra cozy layer
Increase the room temperature, change your pajamas, or try a heating pad, hot water bottle, or space heater
If your hybrid mattress surface is developing body impressions where you lay, please note that this is to be expected, and reflects normal "breaking in" to contour to your shape. Just like a new pair of shoes molding to your foot, this will allow your mattress to provide support and customized contouring.
If you're concerned that you've received the wrong products in your order, our customer care team is here to help! Find our contact information lower on the page.
We're sorry to hear that you're experiencing discomfort.
Remember that moving onto any new mattress requires an adjustment period, that can include aches and pains
Your spine and body may be in a new alignment or sleeping position, so like a new fitness regimen that leaves you sore, try to trust the process
As you may have noticed from our reviews, some customers love their Haven after one night, and many others take longer to adjust, but never look back
You have plenty of time in your 100 night trial to decide if you can make the mattress work - no need to rush!
Your mattress was made fresh to order, finished by hand and customized for you. We'd hate to see it end up in a landfill, so let us know how we can make it work better for you.
See our contact information below to continue the conversation!
Video Support
---
Mattress Adjustment Period with Dr. Matt