Congratulations! Better Sleep is Here...
When you sleep better, you live better.
Thank you for choosing Haven Sleep Co.! Investing into better sleep is so important for your wellbeing and we are grateful to help you achieve your health goals.
As you lay your head down each night, know that your purchase of a Haven mattress made has made it possible for us to donate a mattress to someone that is struggling. Haven's 10:1 #SafeHaven charity program donates one mattress for every ten mattresses sold. Give yourself a big pat on the back for that.

Unboxing your Haven mattress is easy!
Follow these 4 simple steps: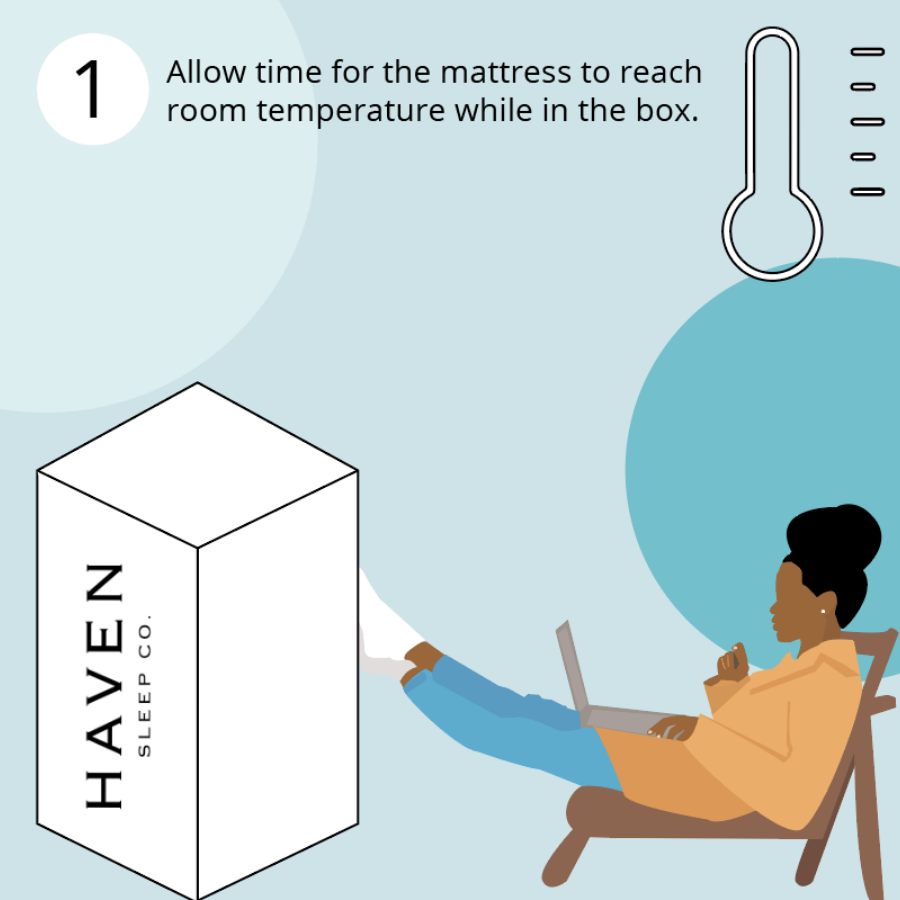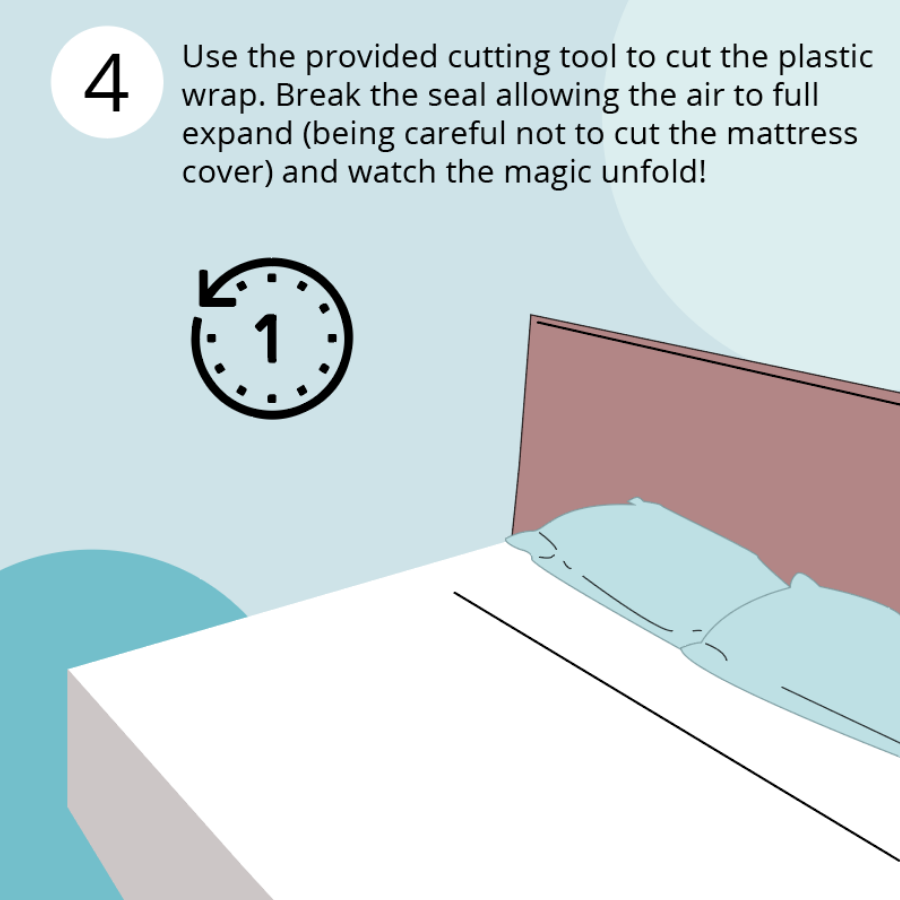 Give the mattress at least 1 hour to breathe before sleeping on it. It will take 1-2 days to fully return to its original pre-compressed height. After that? Lay down, close your eyes, and catch some incredible ZZZs...
DID YOU OPT-IN TO THE 100-NIGHT TRIAL?
Please hold on to the plastic cover that your mattress was delivered in. You will need this if you decide to return your mattress. Thank you for your cooperation.
Frequently Asked Questions
How long does it take before I can sleep on it?
Give the mattress at least 1 hour to breathe before sleeping on it.
How long can it stay in the box if I need to store it?
There really is no time limit as to how long the mattress can remain unboxed. However, the mattress will take longer to expand the more time it stays in the box.
Do Haven mattresses have a break-in period?
It is normal to experience a break-in period where you adjust to the mattress, and soften the upper surface. It is advised to give your body at least a month to get used to the feel of any new mattress.
If you have any questions, please feel free to reach out to us and one of our sleep specialists will be happy to help you.
customercare@havensleep.com
1-844-MY-HAVEN
100% Canadian Family Owned and Operated
The Haven team appreciates and thanks you... Is it bedtime yet?