Stay Up to Date with Haven Sleep Co.
Haven Sleep Co. is a family-owned and operated business with a proud mattress production history that dates back to 1949. In response to changing consumer preferences, we chose to sell high-quality mattresses directly to customers, without expensive showrooms, salespeople, warehousing, or distribution expenses.
Our customers can choose from 60 different combinations of standard/RV sizes, pocket coils, latex, foam layers, and customized support levels at no additional charge. We take pride in creating each mattress fresh-to-order at our production facilities located in Mississauga, ON., and Calgary, AB.
As Canada's first social impact and sustainability-focused mattress company, Haven Sleep Co. is dedicated to giving back to our communities and taking care of our environment. Through our #SafeHaven Donation program, we donate one mattress to individuals in need for every 10 mattresses sold. We also strive to minimize our environmental footprint by sourcing and manufacturing locally, using only healthy, non-toxic materials for our mattresses.
Our customers can sleep soundly, knowing they are getting an exceptional product at an affordable price, while also making a positive impact on the world.
As seen in: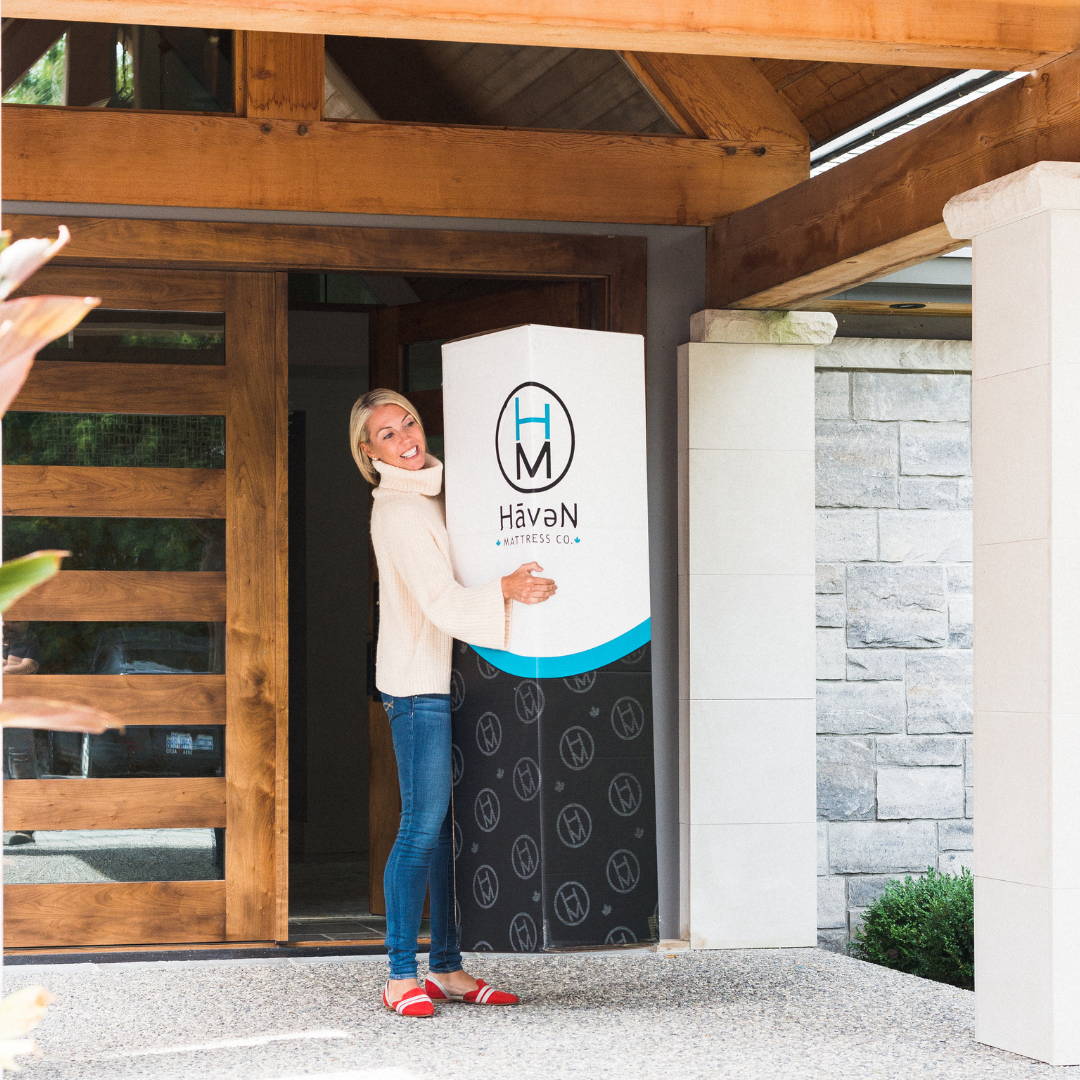 Our mattress production history goes back to 1949. A few years ago, we recognized a change: consumers wanted to avoid traditional shopping. Our research confirmed that everyone hated shopping for mattresses: overpriced products made offshore, questionable materials, exploited work forces, expensive retail environments with pushy sales tactics and no transparency to compare brands.
We decided to be different. We sell high quality plant-based mattresses direct-to-consumers without indulgent showrooms, commissioned sales folks, large warehousing or distribution expenses. This saves our customers hundreds and thousands of dollars, and they still receive a mattress that sets a benchmark in design. Comparable mattresses are priced $6500 and up, but our top-selling, luxury model caps at $2199.99.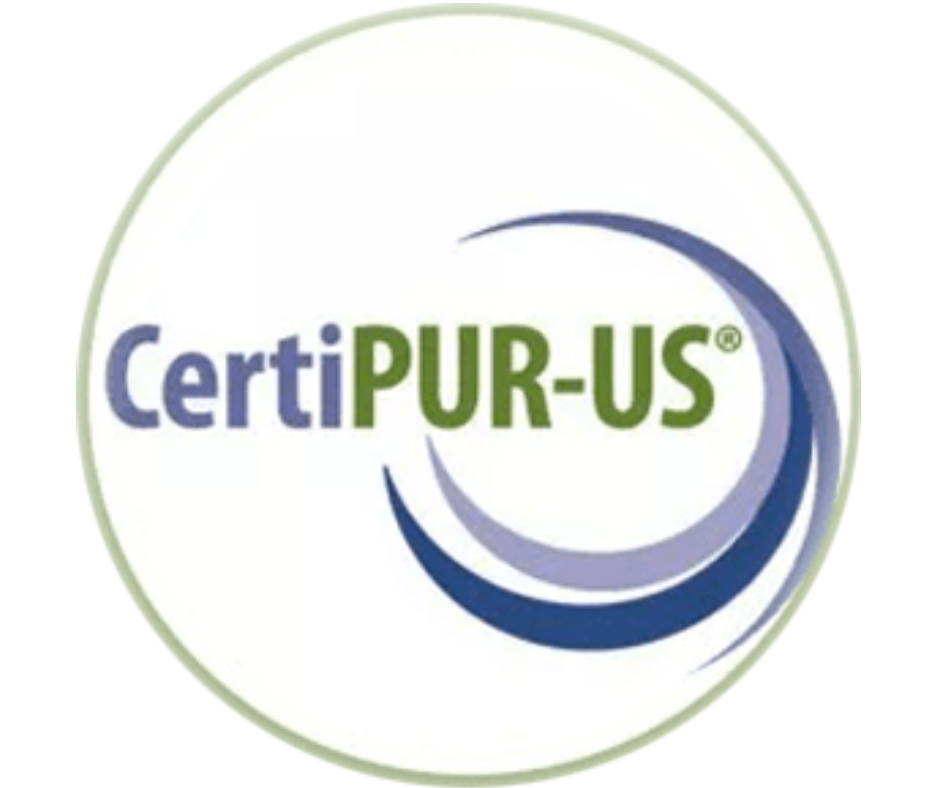 Our team deeply cares about sustainable business and using plant-based materials. We choose natural Talalay latex (sourced from the rubber tree), and soy-oil based memory foams. These alternatives deliver superior comfort and support, a CertiPUR-US certified zero off-gassing, and offer incredible durability. Our packaging is sourced from recycled materials, and is recyclable where facilities exist. We use recycled water bottles in our mattresses to help eliminate plastic waste from our oceans.
We also donate and repurpose returned and defective mattresses whenever possible; our rate of mattress disposal to date is essentially zero - 0.003%, significantly lower than the 10-15% industry average.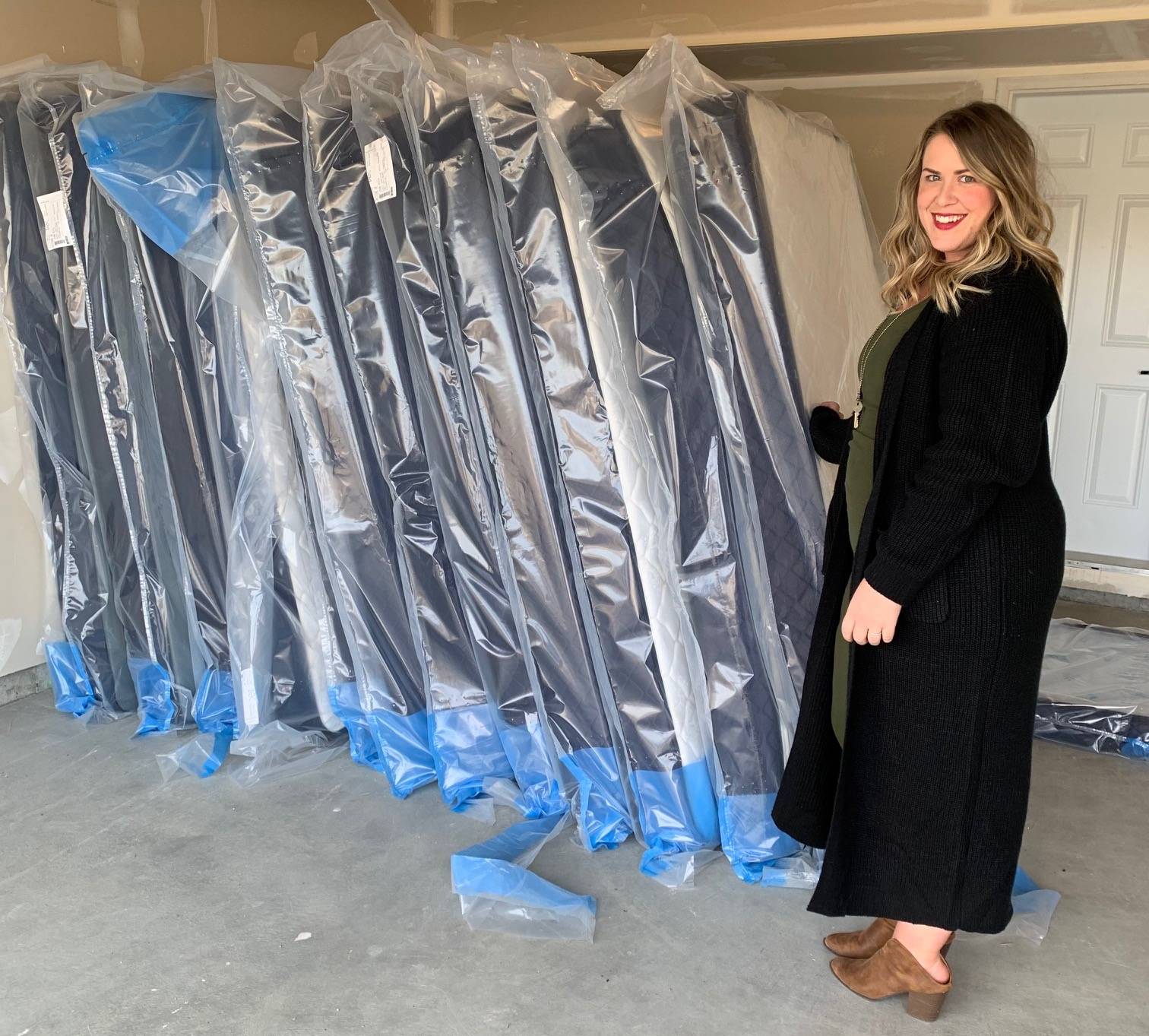 Haven Sleep Co. was also the first company to donate mattresses to charity as a social impact, B Corp. For each 10 mattresses sold, our customers help us donate 1 to charity. Most mattress companies only donate damaged or returned items, but our 10:1 mission goes deeper.
We donate damaged and returned items, as well as building mattresses to our charity partners' specifications. We strongly committed that profit would be just as important a goal as would be social impact. To date we have helped thousands of Canadian get a comfortable and restful night.
Discover the Latest News and Updates on Haven Mattress
November 22, 2023 -
Haven Sleep Co. and Wilet Join Forces to Bring You an Exclusive Collaboration

August 12th, 2022 -
Haven Sleep Co., a 100% Canadian and Sustainable Company is awarded an A+ Rated by Better Business Bureau

August 9th, 2022 -
Haven Sleep Co., launches its totally new Haven Pocket Coil Mattress

July 4th, 2022 -
New Marketing Partnership between Haven Sleep Co. and Bunkie Life, two Canadian Companies Committed to Sustainability

June 23rd, 2022 -
Haven Sleep Co. announces a new local partnership in Kelowna with How to Host

May 27th, 2022 -
Canadian Mattress Company, Haven Sleep Co., Announced Comedy for a Cause for Ride For Dad

March 15th, 2022 -
Goodlife Fitness and Haven Sleep Co. partner to help Canadians live healthier, more active lives

January 1st, 2022 -
Better sleep is the secret ingredient to tackling your 2022 resolutions

December 17th, 2021 -
How You Helped Us Sponsor 21 Families This Holiday Season!

December 11th, 2021 -
Day 11: Two Dreamy Prizes From Haven Sleep Co.

December 1st, 2021 -
Day 1 of Jillian Harris's 12 Days of Giving is Live!

November 22nd, 2021 -
Jillian Harris joins Do Some Good to drive more community impact.

November 10th, 2021 -
Sweet dreams: Hand-made mattresses designed to meet your individual sleep needs

March 5th, 2021 -
HGTV CANADA'S #1 SERIES ISLAND OF BRYAN RETURNS WITH THE NEXT CHAPTER OF THE BAEUMLER'S GREAT ADVENTURE, STARTING APRIL 18TH.
Island of Bryan is sponsored in part by Royal Bank of Canada and Haven Sleep Co.

May 5th, 2019 -
Haven Sleep acquires Bedface linen company to deliver "The Ultimate Sleep Experience".

November 22nd, 2017 -
HGTV Canada's most popular couple finds a restful way to give back.

October 1st, 2017 -
Haven Mattress snuggles up with HGTV's Bryan and Sarah Baeumler.

July 6th, 2018 -
The first "Haven Mattress Experience Centre" opens in Kelowna, BC.